RESONANT ( Paris / 2015 )
Concept / Design structure / Sound Design / Direction: Bruno Ribeiro
Design structure / Structure creation: 0H1
Interactive Design: Studio Bruyant
Coordination / Mediation: Cecile Jovanovic
Production: Asca - Beauvais
RESONANT is an interactive light and sound installation exploring thresholds of human perception by immersing visitors in their senses.
A monumental structure built of LED tubes, RESONANT presents itself as a black void to be activated and illuminated by its visitors.
With a shout or a mere word, your voice is transformed into a unique musical phrase and vortex-like visual experience.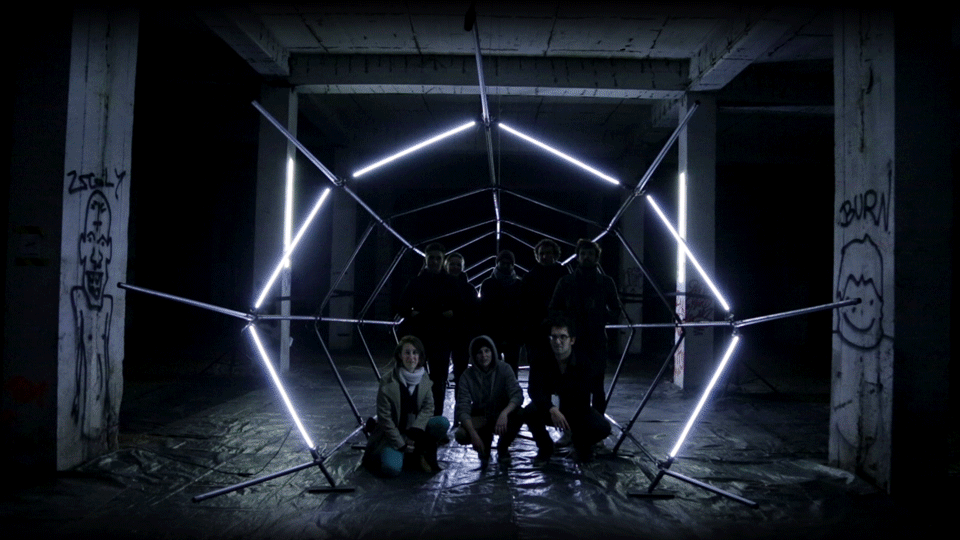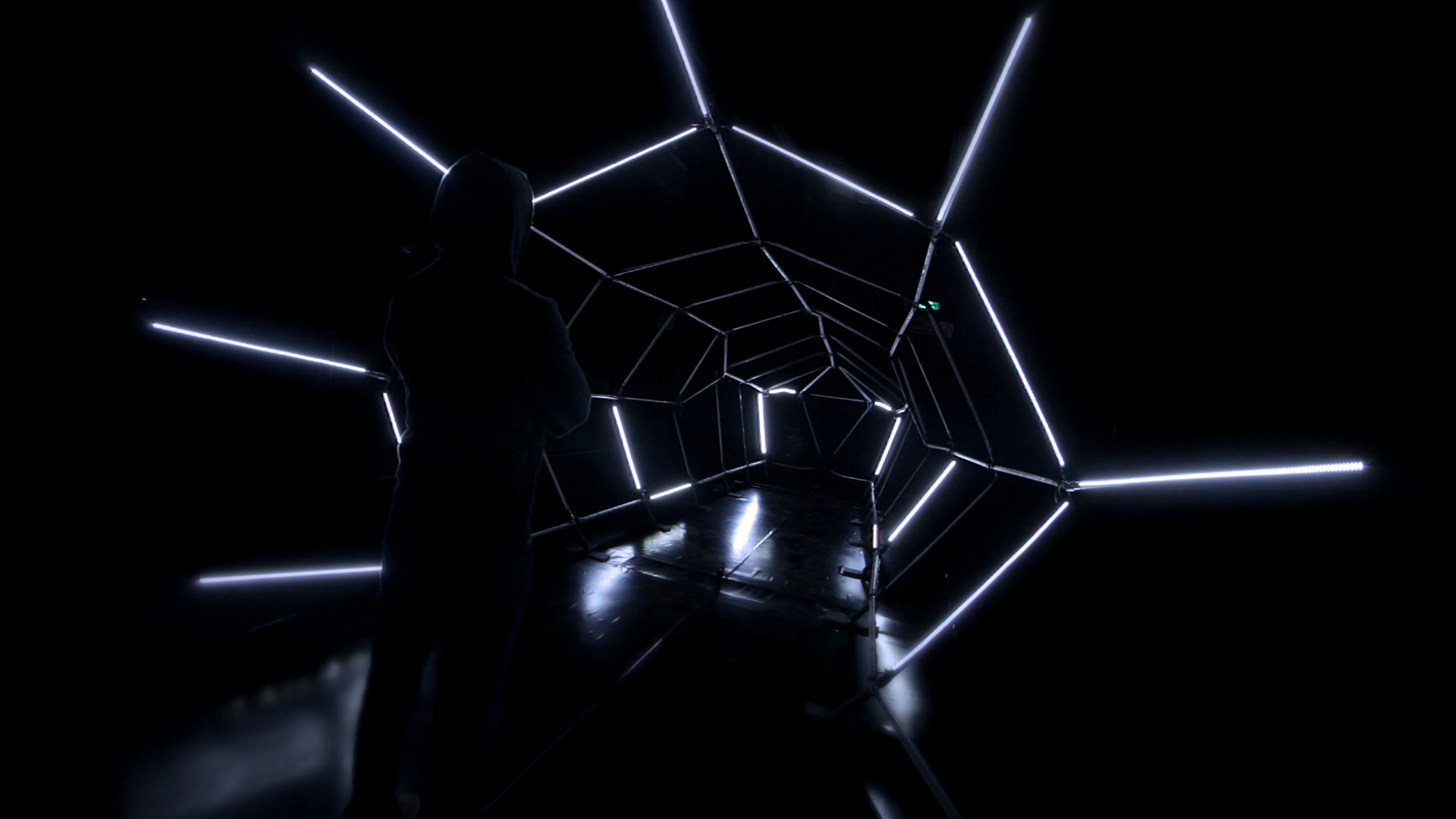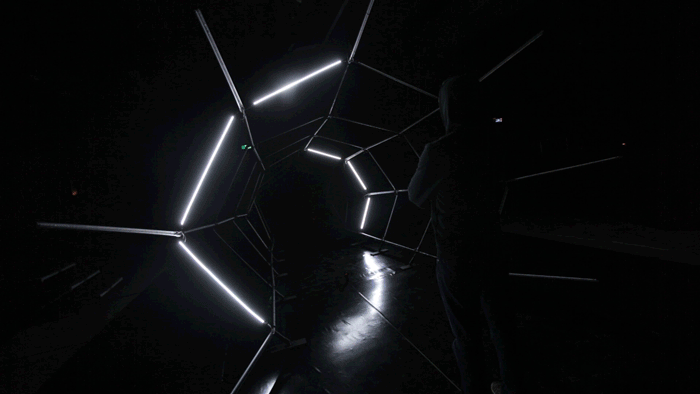 ︎ WOULD YOU LIKE TO KNOW MORE ? ︎